March 30, 2022
Posted by:

Administrator

Category:

Recreational Marijuana News
[ad_1]

As an emerging field in cannabis, contaminant testing remains a gray area for many businesses. The vast differences in state-by-state regulations, along with the frequent changes of previously established rules make testing a difficult, time-consuming process. But at its core, the science and reasoning behind why we test cannabis is very clear – consumer safety and quality assurance are key factors in any legal, consumer market. The implications of federal legalization make cannabis testing even more important to the future of the cannabis supply chain. Understanding the types of contaminants, their sources and how to prevent them is essential to avoiding failures, recalls and risking consumer safety.
When talking about cannabis contaminant testing there are four groups of contaminants: pesticides, heavy metals, foreign materials and microbes. The microbes found on cannabis include plant pathogens, post-harvest spoiling microbes, allergens, toxin release and human pathogens. While all of these can be lurking on the surface of cannabis, the specific types that are tested for in each state vary widely. Understanding the full scope of contaminants and looking beyond state-specific compliance requirements, cultivators will be able to prevent these detrimental risks and prepare their business for the future.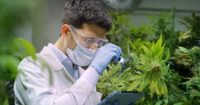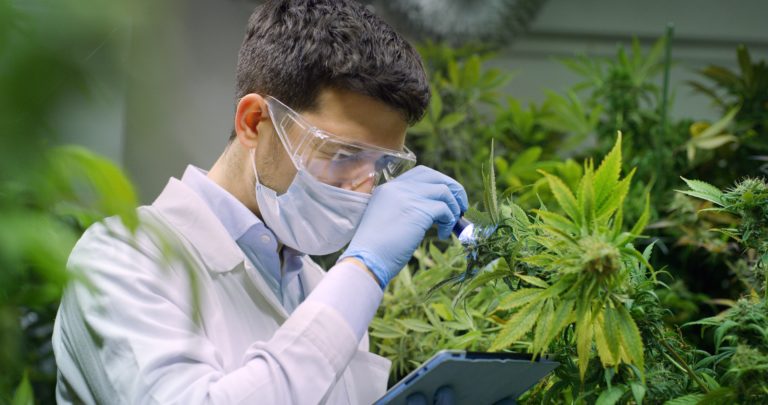 Beyond just the health of the plant, both medical patients and adult use consumers can be adversely affected by microbial contaminants. To immunocompromised patients, Aspergillus can be life-threatening and both adult use and medical consumers are susceptible to allergic reactions to moldy flower. But Aspergillus is just one of the many contaminants that are invisible to the human eye and can live on the plant's surface. Several states have intensive testing regulations when it comes to the full breadth of possible harmful contaminants. Nevada, for example, has strict microbial testing requirements and, in addition to Aspergillus, the state tests for Salmonella, STEC, Enterobacteriaceae, coliforms and total yeast and mold. Over 15 states test for total yeast and mold and the thresholds vary from allowing less than 100,000 colony forming units to allowing less than 1,000 colony forming units. These microbes are not uncommon appearances on cannabis – in fact, they are ever-present – so understanding them as a whole, beyond regulatory standards is a certain way to future-proof a business. With such vast differences in accepted levels of contamination per state, the best preparation for the future and regulations coming down the pipeline is understanding contamination, addressing it at its source and harvesting disease-free cannabis.
The risk of contamination is present at every stage of the cultivation process and encompasses agricultural practices, manufacturing processes and their intersection. From cultivation to manufacturing, there are factors that can introduce contamination throughout the supply chain. A quality control infrastructure should be employed in a facility and checkpoints within the process to ensure aseptic operations.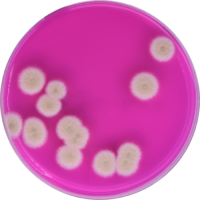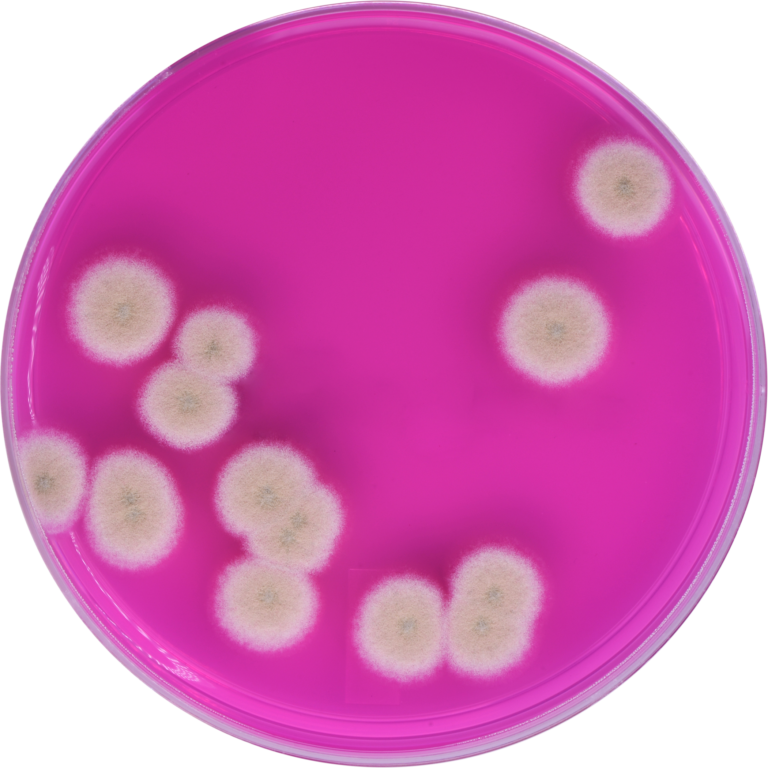 Cultivators should test their raw materials, including growing substrates and nutrient water to ensure it is free of microbial contamination. Air quality plays an important role in the cultivation and post-harvest processes, especially with mold contamination. Environmental controls are essential to monitor and regulate temperature and humidity and ensure unwanted microbes cannot thrive and decrease the value of the product or make it unsafe for worker handling or consumers. Developing SOPs to validate contact surfaces are clean, using proper PPE and optimizing worker flow can all help to prevent cross-contamination and are part of larger quality assurance measures to prevent microbes from spreading across cultivars and harvests.
Methods of microbial examination include air quality surveillance, ATP surface and water monitoring, raw materials testing, and species identification. Keeping control of the environment that product is coming into contact with and employing best practices throughout will minimize the amount of contamination that is present before testing. The solution to avoiding worst case scenarios following an aseptic, quality controlled process is utilizing a safe, post-harvest kill-step, much like the methods used in the food and beverage industries with the oversight of the FDA.
The goal of the grower should be to grow clean and stay clean throughout the shelf life of the product. In order to do this, it is essential to understand the critical control points within the cultivation and post-harvest processes and implement proper kill-steps. However, if a product is heavily bio-burdened, there are methods to recover contaminated product including decontamination, remediation and destroying the product. These measures come with their own strengths and weaknesses and cannot replace the quality assurance programs developed by the manufacturer.
[ad_2]

Source link