March 29, 2022
Posted by:

Administrator

Category:

Recreational Marijuana News
[ad_1]

With more and more states fully legalizing cannabis for medical and adult use, regulation has become a hot topic for the industry – and it won't be going away anytime soon. The markets for virtually all cannabis uses (with the exception of industrial hemp, under the Farm Bill) have manifested at the state level without the benefit of federal oversight. One of the biggest consequences of state-based programs has been striking inconsistencies in assuring public safety through the establishment of testing requirements and the licensing of third-party, independent testing laboratories. Establishing legal cannabis programs on a state-by-state basis has been from the ground up. While some states have done a better job than others, it has not been an easy process; one that typically involves adjusting to yearly legislative changes. Third-party independent cannabis testing labs seem like a logical arrangement for public safety and defensibility at the state level given the illegal federal status of cannabis, and while this arrangement has undoubtedly prevented tainted cannabis flower, extracts and products from ending up on dispensary shelves, many caveats from this arrangement have emerged, including fraud.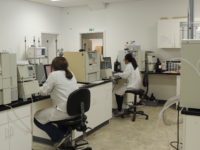 While most states do require ISO 17025:2017 accreditation, no uniform testing methods nor uniform contaminant testing requirements exist, and they vary considerably. We see this in several examples including the list of pesticides required for screening varying from none to over 66, screening for microbial contaminants varies from a simple presence/absence test for two human pathogens to quantitative enumeration across several enteric and fungal categories and, finally, some states adhere to the American Herbal Pharmacopeia heavy metal limits for herbs, while other states have adopted the more appropriate US Pharmacopeia inhalation limits. Some states require rigorous demonstration of method validation before licensing, while other states hand out preliminary licenses prior to submission and review of validation data packages for each analyte category.
Fraud in laboratory testing facilities is well known in the clinical setting, especially where lucrative Medicare or commercial insurance claims tempt less than honest laboratory managers to falsify results or add tests that were not ordered by a physician costing taxpayers billions of dollars annually. Fraud within cannabis testing labs is not instigated by large insurance payouts but rather by survival within individual markets where competition for clients can be fierce. Cannabis testing fraud ranges from outright collusion of testing labs with growers and producers demanding certificates of analysis (CoAs) with specific, inflated THC numbers to a testing lab handing out sweeping passing marks for contaminants in an attempt to keep clients or steal clients away from a reputable lab not willing to inflate cannabinoid values or pass on the presence of, say, chlorpyrifos, a highly toxic organophosphate pesticide, in extracts or lead in outdoor-grown hemp.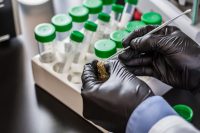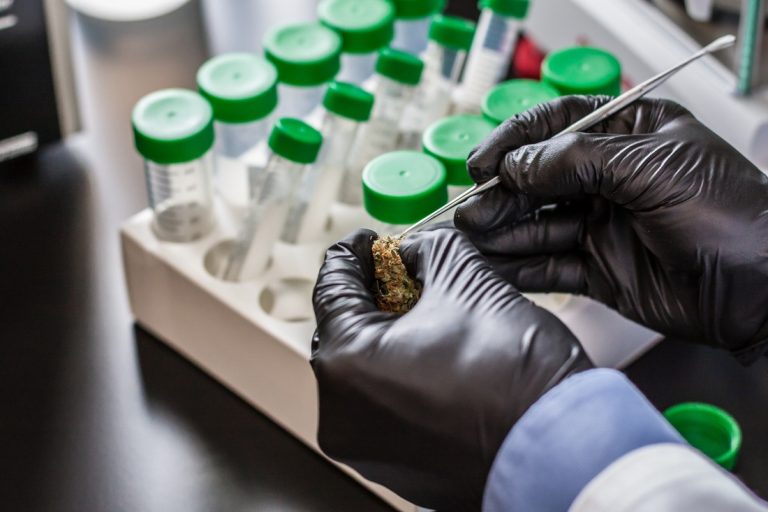 Cannabis testing labs have had little power to influence state legislators or regulators to improve industry oversight and combat fraud. From the outset of a state cannabis program, the growers and producers are placed in the driver seat. They generate the products that end up in dispensaries and generate sales that create the tax revenue that propels the industry forward. A consequence of this hierarchical arrangement has let the growers decide that the concentration of THC equates with value. This translates to the higher the THC concentration, the higher the price both wholesale and retail. Sadly, this also has been taken to mean better products yet with zero medical justification since we know virtually nothing about THC dosing, save for how our endocannabinoid system functions, which is at the nanomolar range. Now the entire cannabis industry is stuck with this unsubstantiated marketing ploy around THC that no one can now seem to escape. It is as if cigarette makers had decided early on to market their brands by how much nicotine each cigarette contained. You can see how this would have quickly led to toxic levels of nicotine.
Where do we go from here? Placing THC content as the primary valuation of cannabis is not an easy problem to solve, as there is little incentive for change. Fraudulent labs provide higher THC numbers, which increases dollars to the growers/producers and state tax coffers fill up. It's a multi-point problem that will require a multi-point solution:
State regulators could move the focus away from THC by placing limits on the concentration of THC in products, increasing oversight of cannabis testing labs, and requiring unscheduled round-robin testing and annual review of validation data packages.
Growers and producers could place a higher emphasis on public safety and education.
Ultimately, the solution lies with the cannabis consumer through education and awareness. Cannabis end-users need to familiarize themselves with the testing regulations in their state and understand that higher THC numbers does not mean a better or more effective product. Cannabis consumers also need to understand the product on the market may or may not be tested for microbiological contaminants protecting them from pathogens. In many instances, they are paying for higher THC numbers that are not reflected in the product they just purchased.
Until cannabis is federally legalized and therefore given federal oversight, piecemeal, state-by-state regulation is going to continue. How that regulation protects the American consumer is up to the work of the industry and what we continue to prioritize.
[ad_2]

Source link