April 30, 2020
Posted by:

Administrator

Category:

News
The demand for CBD products has been growing exponentially, and some analysts predict that by 2024, the industry could be worth $20 billion.

Consumers are for more interested in CBD products because of their possible health and wellness benefits. When it comes to finding the CBD products that are going to work best for you, the largest factor you need to consider is CBD potency levels.
What Is CBD Potency and How Is it Measured?
When you buy CBD online or from a store, you will probably be asking, what does CBD potency mean? Most of the products you get will contain cannabidiol and a carrier oil, which can be coconut or olive oil. Adding this to the product ensures that your body can digest it easily, and these oils also have health benefits of their own.

The strength of the CBD depends on how the oil was formulated, and there is a spectrum of concentration. Below are the various types of CBD oil:
CBD Isolate
This is the strongest form of CBD available on the market. In essence, this is crystallized CBD that is 99% pure, and the crystals are suspended in oil. The good example of CBD isolate is High Potency CBD Isolate Tincture from Lazarus Naturals.
Broad-Spectrum CBD
When it comes to this form of CBD, it has been minimally processed and contains a wide range of other cannabinoids and nutrients. The only cannabinoid that is not included in this spectrum is THC.
Full-Spectrum CBD
This form of CBD contains every cannabinoid that is found in hemp, including a small percentage of THC. More often than not, this is approximately 0.3%, which is the legal limit for this product.


When it comes to knowing how potent your CBD is, you need to know how it was derived. The label should have the concentration numbers included, as well as information on whether it is one of the types listed above, and this can help you determine how potent the CBD will be.
What Is CBD with High Potency?
When it comes to CBD oil high potency, many agree that this is a product that contains 50 milligrams of CBD per milliliter. Although this is considered high, it's important to realize that this potency will impact people differently. Everyone processes CBD differently, and it has been found that the more cannabinoids the product contains, the better it binds to your endocannabinoid system. It has also been found that THC makes this process more efficient.
How to Choose the Right Potency for You?
The range of CBD potencies can vary widely, and it's possible to find products that are 100 mg up to 5000 mg CBD per bottle. When it comes to choosing CBD oil strength, it's advised that you consult with your doctor about dosing. People usually start with a low potency and work up from there.

Remember, in addition to looking at the milligrams of CBD per bottle, you also need to look at how the CBD was derived. If you are worried about THC content in your system, then you'll want to use a CBD isolate or broad-spectrum product.
CBD Potency and Forms of CBD Products
When it comes to CBD oil strength, the are many different options to choose from—and there are equally as many options of products to pick from as well. CBD can be found in the following products:
Gummies
Tinctures
Vape liquids
Capsules
And others

The strength of CBD oil will vary with each of these products, so it's important that you read the label to find out the potency and how the CBD was derived.
CBD Potency Matters
The concentration of CBD oils that you buy matters. If you want to ensure that you are getting the most out of the CBD, it is worth it to spend the time and effort to find the one that will work for you. As mentioned, starting with low potency and working your way up is in your best interest. You can also try different forms of CBD to find the one that works best for you.
Originally appeared on CBD.market blog (https://cbd.market/cbdblog/what-is-cbd-potency-and-why-does-it-matter-when-choosing-cbd-oil)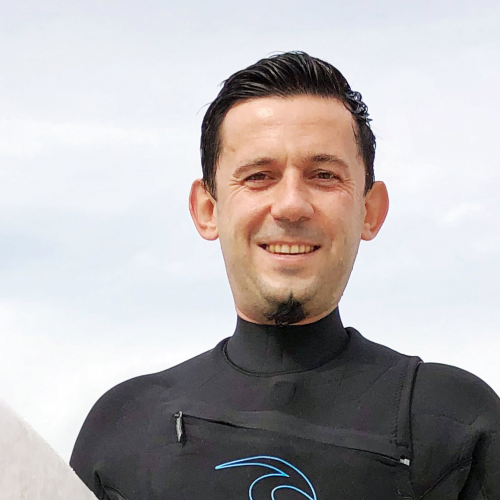 Alex Malkin is CBD-enthusiast, researcher, and co-founder of CBD.market, a trading platform for CBD products and educating.
Alex is the author of the book "CBD: A Door to Better Health" and certified Nutrition and Wellness specialist.